Upcoming Activities
49th Annual Walk for the Hungry and Homeless
Event Date(s):October 1, 2022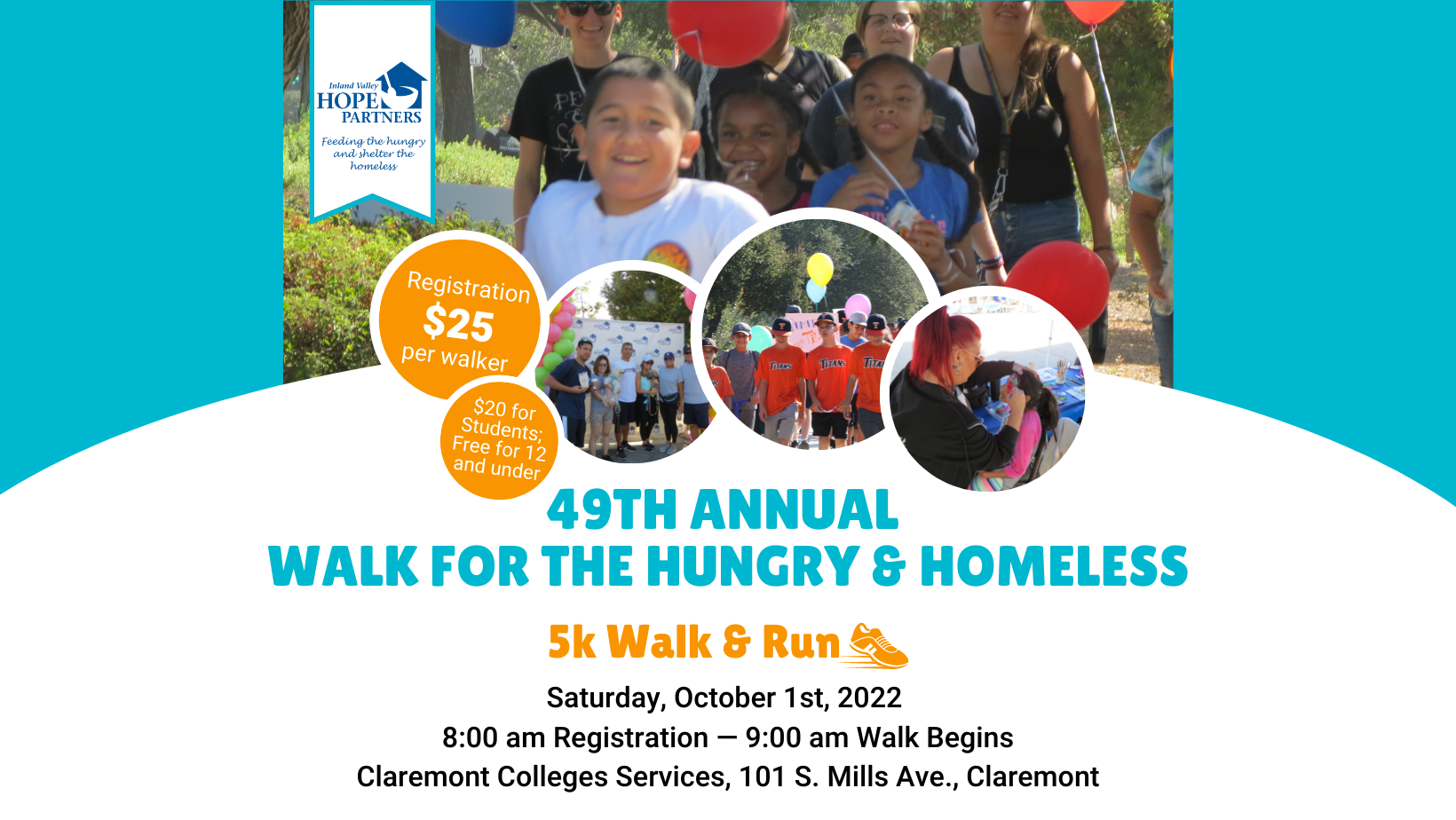 Click here for the flyer and registration form.
Are you ready for this year's Walk for the Hungry and Homeless?
Gather your family, friends, church members, co-workers, classmates, and service club members to help fight hunger and homelessness.
Fundraise online and on Facebook and Instagram to reach your goal. Every dollar you raise helps to put food on the tables of our hungry neighbors and a roof over the heads of those struggling with homelessness. Please share your photos and videos with us on social media (Facebook, Twitter, and Instagram) by tagging us @inlandvalleyhopepartners and using the hashtag #walkforthehungryandhomeless. Join us at the walk to celebrate with your team.

Contact Hope Partners to learn more at 909-592-3806 x.105 or email autumnw@inlandvalleyhopepartners.org.
For questions and concerns, contact the Development Department at (909) 622-3806 ex. 105 or 108.